Steve jobs wanted to equip the iPhone with the button on the rear panel
From the very first generation Apple iPhone was equipped with a round button under the screen. However, could it be that the Apple phone would receive additional navigation button on the rear panel, and such decision insisted no one else but Steve jobs (Steve Jobs).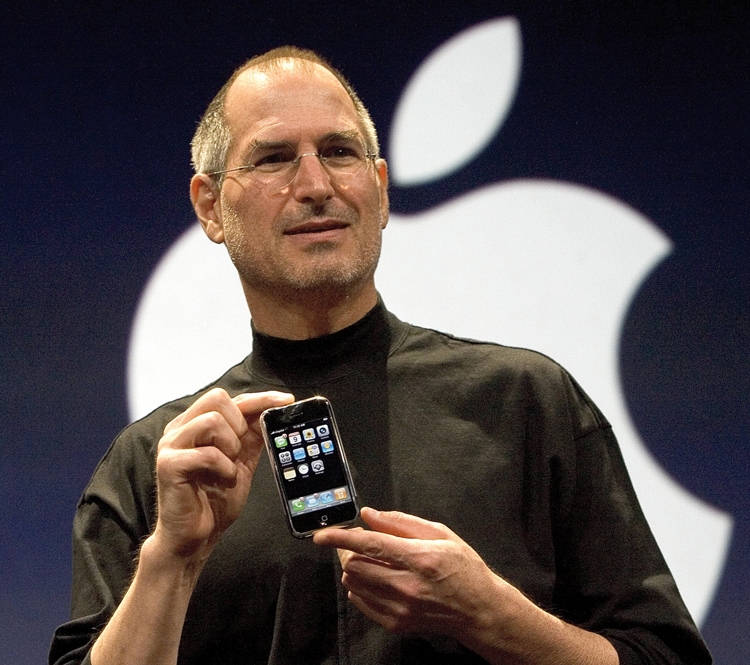 This information became known from the newly released book "One device: the secret history of the iPhone" Brian Merchant (Brian Merchant), in which the author gives interesting facts about the creation of the legendary smartphone, including the comments of Imran Chaudhry (Imran Chaudhri), over 19 years of experience in the Apple designer. Exactly Chaudhry, according to the book, was able to persuade jobs to give up on the idea to equip the iPhone button on the rear panel. Chaudhry also said that the original design of the iPhone did not expect even the front Home button, but in the end it was decided that she still needed.
By the way, rumor has it that the next generation of smartphones that will be announced in the fall, the cupertinos will get rid of the physical key "Home", and a fingerprint scanner built directly into the display. Likewise, have already received Apple's main rival Samsung. However, the Koreans just took the button out of the space under the screen, and the fingerprint sensor is simply moved to the back side of the housing.
Source:
If you notice a mistake — select it with mouse and press CTRL+ENTER.