The aliens are watching us
The aliens are watching us
The author of the book "the Gods were astronauts" States that aliens are not only visited our planet several times, but there are here and even see what we're doing. Journalist Metro spoke with the Swiss writer about this contentious issue.
Erich Anton Paul von Daniken defend his position that UFOs are visiting the Earth since ancient times. He writes that their last appearance was recorded in 1917. "The Fatima apparitions of the virgin Mary" is witnessed by a large number of people the miracle in Fatima, Portugal, which had gathered there after learning that three children pustulatum was the virgin Mary ("lady") and gave prophecies. However, von Daniken claims that it was not the mother of God. Ufologist reports that this year it is expected such an event. He is convinced that the authorities know about the existence of extraterrestrial life. Metro spoke with von Denikena about this issue in more detail.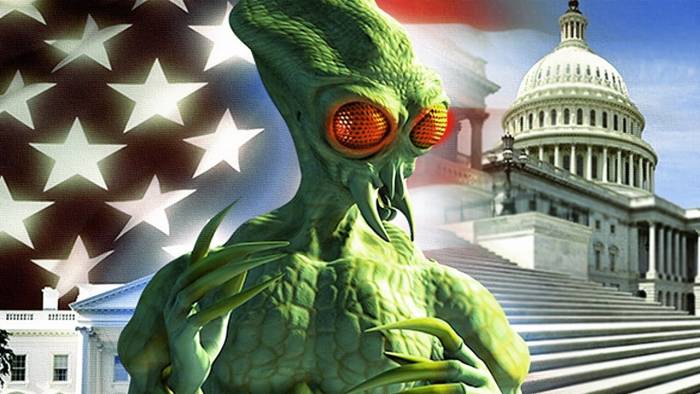 It turns out that authorities hide from the people the existence of UFOs?
Without a doubt. Our community is arranged in the same way that everyone wants to be right, we are afraid to seem stupid. We laugh at things that seem foolish to us and not take them seriously. So, for example, 20 years ago talking about UFOs was absurd, everyone who spoke about this phenomenon, condemned. We can find the CIA documents, which clearly States that any evidence about unidentified flying objects should not be considered seriously. Today, however, politicians, U.S. astronauts and the military confirmed their existence. There is even the relevant documents.
Why alien beings are interested in us?
We are nothing. Absolutely. Take for example ants. We look at them, and observing how a group of insects fighting, killing each other. But we do not interfere, because we do not care what the ants. About the same attitude towards us and alien beings. They are simply observing us but not interfering.
It turns out that they are watching us, just out of curiosity?
Not really, we are part of it. In all the Scriptures, including the Bible, says that God created us in his image and likeness. We wonder: "Why did God create us? What's the point?" Mankind knows, that from the point of view of genetics, we are not simply a product of evolution. Yes, we evolved, but that's not all: the main thing is that the information was entered from the outside. We are the descendants of other systems. That's why watching us other minds we know so well. They understand that, appearing to us on Earth will be chaos. People need to prepare to meet with them.
You want to say that we have alien genes?
Yes, a little, but there.
But where they're from what planet?
It's not about the planets. They must be somewhere very far away. Not from other galaxies, and other stars.
Recently, scientists found that Saturn's moon may be water. Do you think we'll find extraterrestrial life?
There is no doubt! All depends on the place where to look. On Mars, for example, can be inhabited by primitive life forms such as bacteria. Yet we find traces of intelligent life, which was there thousands of years ago. But now it is, of course, is not there.
On Mars there was a civilization?
Yes, but not the Martian. A UFO landed on the red planet at some time when they needed ore and other raw materials, and then they disappeared.
The aliens lead a rootless way of life?
Of course!
How many of them?
We don't know.
What can we expect from further study of the universe?
Humanity has a bright future. Sooner or later – I'm talking hundreds of years – we find other solar systems and conquer other planets. We will find habitable places in the universe. A few months ago, NASA gave a press conference at which he announced that the telescope "Hubble" recorded 4.9 billion planets similar to Earth. We are definitely not alone in the universe.
Biography
Erich Anton Paul von Daniken was born in 1935 in Switzerland. He studied 6 years at the Jesuit school, where, after the translation of the Bible from Latin into German, he began to think about the miraculous nature of the Christian phenomena: maybe they really are alien, as in other religions, were captured similar images. The result of his researches published in the book "the Gods were astronauts" which became a bestseller all over the world. Since then Daniken wrote a further 40 books.
In his 82 years, the scientist pleads not guru: "All what I do has nothing to do with religion, you may not believe me. And it is not necessary, because soon you will find out. And even more. Something that will change our view of the world."
Source
Do you have an interesting video that You filmed? Do you want to earn money on your video? By selling, and receiving income from different platforms such as Youtube. Please here is my affiliate link for registration
https://rumble.com/register/rasrad/
Do you have an interesting video that You filmed? Do you want to earn money on your video? By selling, and receiving income from different platforms such as Youtube. Please here is my affiliate link for registration
https://rumble.com/register/rasrad/