Possible bright fireballs may be the 2nd – 3rd December 2016
In article to be shortly published on https://twitter.com/AandA_journal
According to dynamical modeling results for 2016 by Jérémie Vaubaillon, the 66-Draconids meteor shower might show some enhanced activity on December 2nd (around 21h30m UT) and December 3rd (around 07h00m UT).
Meteoroid cloud associated with 2001XQ asteroid in the vicinity of the Earth from November 29 until December 7. Our planet may come close to two regions of the stream with higher particles densities on December 2nd (~21h 30m UT) and December 3rd (~07h 00m UT). This could potentially lead to slight meteor activity enhancement from a radiant located between Draco and Cepheus. Credit: Jérémie Vaubaillon/IMCCE/CINES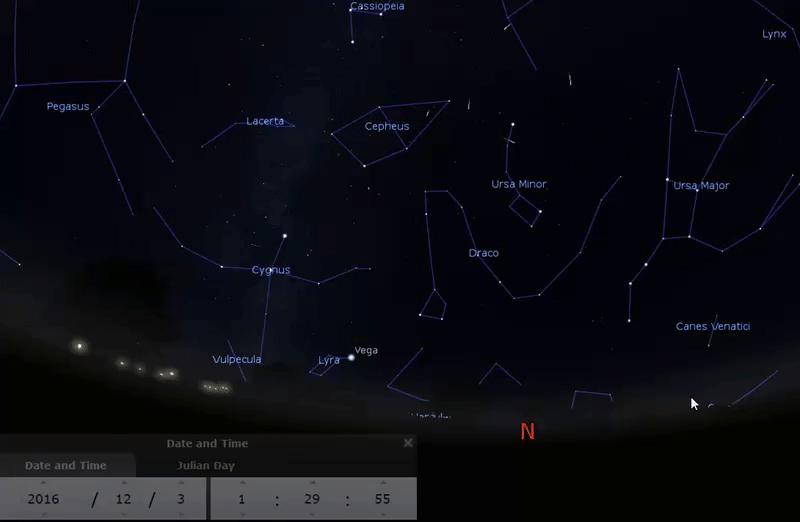 Position of the 66-Draconids radiant relative to the constellations.
It thus lies high in the sky at the beginning of the night, so first potential activity enhancement (Dec. 2, 21h30m UT) will be better observed from Europe and the second (Dec. 3, 07h00m UT) from Western North America. Calculated entry velocity of meteoroids will be close to 21 km/s, leading to slow apparent speed meteors.
Via IMO
It is possible to expect falling of several large fireballs in different parts of the world.