UFO over the south west of France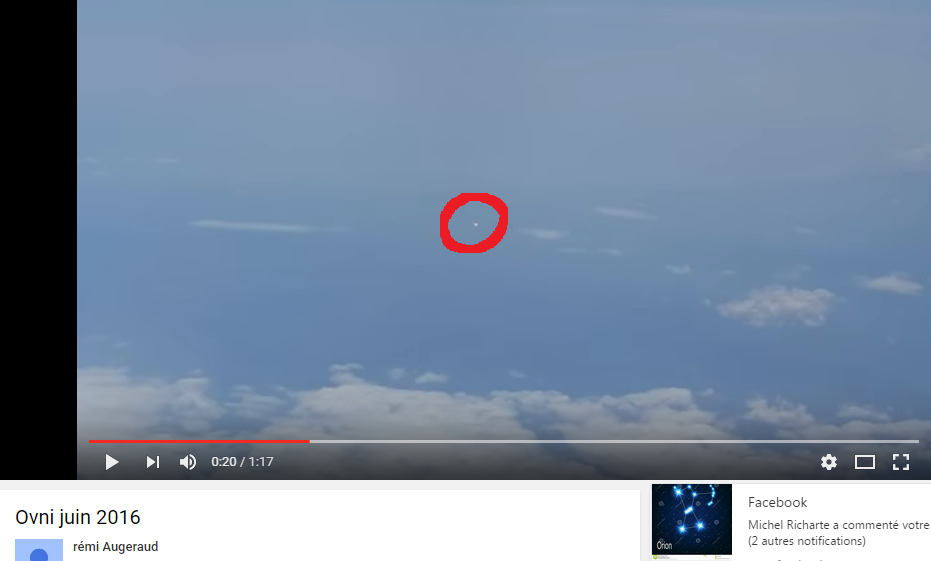 Vol Bordeaux Barcelone le 05/06/2016. Apparition de plusieurs points lumineux au dessus des Pyrénées Orientales vers 14h15. 4 points au total que je n'ai malheureusement pas pu filmé dès le début avec mon portable. À l'oeil nu je distingué parfaitement qu'il ne s'agissait pas d'un avion. Peut-être le reflet du soleil avec les dernières neiges sur le les sommets ? Mais j'en doute. De plus j'ai vu un de ces points bouger brusquement dans le sens contraire de son avancement. Les autres ont simplement arrêté de briller et je les ai définitivement perdu avec l'arrivée d'une couche de nuage.
Translate
Flight Bordeaux – Barcelona on 06/05/2016. Appearance of several bright spots over the Pyrenees Orientales to 14:15. Total: 4 points I have unfortunately not filmed early on with my laptop. To the naked eye I distinguished perfectly it was not a plane. Perhaps the reflection of the sun with the last snow on the peaks? But I doubt it. Also I saw one of these points move sharply in the opposite direction of its progress. Others have simply stopped shining and I have definitely lost with the arrival of a cloud layer.