A six-meter high mudflow engulfed the city of Kadamjay, Kyrgyzstan on May 27, 2016.
As a result of landslide killed five people in Batken. It is reported, in the press service of Ministry of Emergency Situations.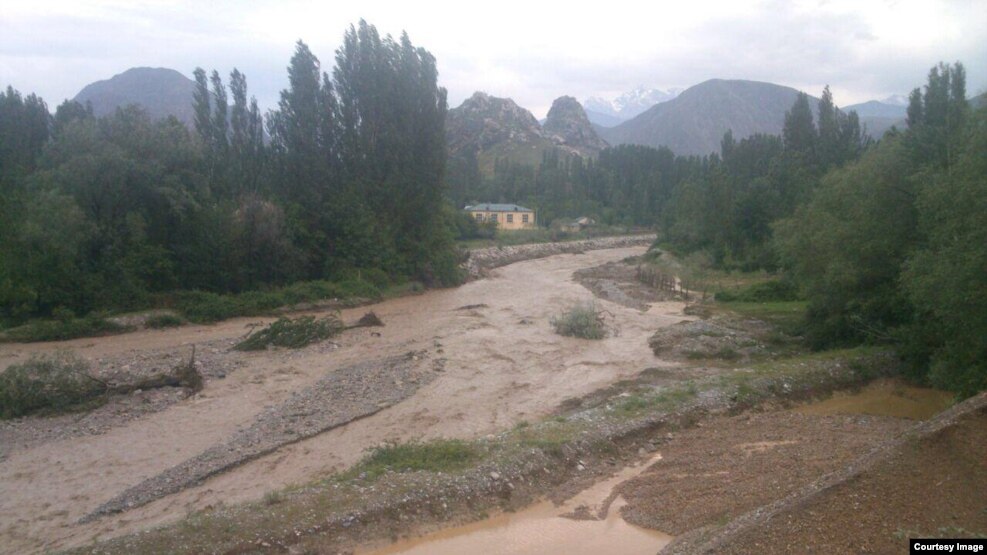 According to the data, on the eve of the Batken region at 15.30 was a heavy rain and mudslide turned the foreign car in which six people were.
"Local residents and employees of Ministry of Emergency Situations was able to save only a boy, the other passengers and the driver were killed. The bodies were sent to the morgue for identification. There is information about the flooded houses, "- said in the MES.
In place of the state of emergency in the district of Batken oblast Kadamdzhai flew Prime Minister of Kyrgyzstan Sooronbai Jeenbekov. "The head of government acquainted with the work in the aftermath of floods and assistance to victims", – stated in the press service of the Cabinet.
Families of the victims of the disaster will assist from the reserve fund of the Government of Kyrgyzstan.
The President expressed his condolences to the bereaved families.